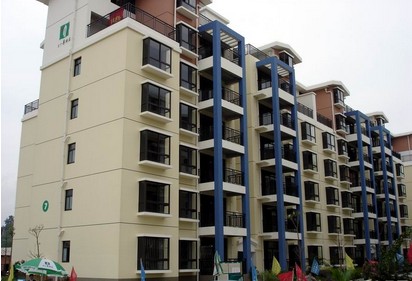 According to estimates by home industry experts, the home orders brought by the homes are as high as 100 billion yuan. But this piece of cake seems to be very attractive. Many companies don't feel good when they "eat" it, and even bitter. An housing refers to the housing built by the national "home living (or Kangju) project" (a category of affordable housing).
Why is this happening? Wang Yuefeng, general manager of Haier Group Rishun Home Service Co., Ltd., held the "100 billion homes furniture orders" held in Houjie, and you are ready? In the face of the huge business opportunities in the housing, the furniture companies are arbitrarily fighting prices, and the result is the enterprise. No profit, dealers do not make money, service discounts, quality discounts, brand damage.
In this regard, Wang Yuefeng suggested that furniture companies must shift from selling products to selling services. They must change the existing "general generation" model, improve service levels through specialized division of labor, and thus improve the overall competitiveness of products.
Faced with the lingering haze, opening up new markets has become an inevitable choice for furniture companies. The housing project promoted by the national policy has become a new target of the furniture market. At the 29th Famous Furniture Exhibition, the domestic analysis organization pointed out that more than 34 million sets of urban security housing projects have been started nationwide, and more than 21 million sets have been basically completed, of which 78,100 sets were started in 2012, and 6.01 million sets were basically completed. This means that there will be a large number of affordable housing and small and medium-sized housing units entering the market in 2013. According to estimates by home industry experts, the home orders brought by the homes are as high as 100 billion yuan.
In the face of huge business opportunities, all furniture companies have played the "economic" card, and they have worked hard to price the furniture packages for the housing. Prices range from 50,000 yuan to 30,000 yuan and 10,000 yuan, and even more have launched a package of less than 5,000 yuan. The final result is that the company has no profit, the dealer does not make money, the service is discounted, the quality is discounted, and the brand is damaged.
The reason why furniture companies are in a vicious competition is actually very simple, because most furniture companies are still focusing on selling products, not on services. At present, most domestic furniture companies are in the "general generation" mode. In fact, in this mode, no one will pay attention to after-sales service. With the continuous improvement of service costs, dealers outsourced services to "road guerrillas", and the quality of service is difficult to guarantee, let alone to be competitive.
For home furnishing enterprises, it is necessary to strengthen brand building, including two aspects: first, strengthen product independent research and development capabilities, develop new special products, and maintain brand highlights; second, strengthen corporate brand culture construction, and use corporate culture to unite more power. Form a long-term stable customer base.
Tool Test Box,Medical Test Box,Tool Test Case,Case For Test Instruments
Changzhou Junye Aluminum Case Co., Ltd , https://www.junye-box.com