Printing Material:
Banner
Transport Package:
Carton
Specification:
1set includes:
| | | |
| --- | --- | --- |
| No. | Parts name | Qty.(PC) |
| 1 | Cast aluminum base | 2 |
| 2 | Removable fiberglass banner arm | 2 |
| 3 | Stainless steel Zip ties | 2 |
| 4 | Plastic boards | 2 |
| 5 | Stainless steel bandings | 4 |
Product Features:
| | |
| --- | --- |
| 1 | Max. Poster size: 90*300cmh |
| 2 | Max. diameter for lamp pole:28cm |
| 3 | Releases wind load by 87% |
| 4 | Best insurance against wind for banners and pole/damage |
| 5 | Easy mounting with standard tools. |
| 6 | Fastest banner change of any bracket |
| 7 | Absolute minimum maintenance. |
Street Post Banner Brackets 24'' Double Sided Advertising Set-Hardware Only
Production Description
UNA-BTD
These new Double sided 24'' light pole banner bracket mounts can attach to most lamp posts and street poles to display custom printed banners. The are especially designed for two dised banner display, using two separate kits of aluminium cast bases to durably hold the fiber glass poles. Cities and towns like to use these banner displays to showcase special events, such as election and sports, and deliver messages to local consumers. Advertise while enhancing the ambiance of the street, These street pole displays can be a great attition to any campaign. Great for putting on a festive apperance during the holidays and all special events!
Features:
1. Max. banner size: 24'' wide x 70'' hiehgt, max. Diameter of lamp pole is 28cm=11''
2. Bracket made to fit square, round, or multi-side poles
3. Banner and/or printing is NOT included
4. Durable fiberglass rods reduces wind load and ensures your banners will stay up for a long time
5. Plastic boards in case the brackets slips down
6. Stainless pins and 40'' stainless steel bands are stong and will not rust
Other sellers have very short and weak "steel" bands. This comes with premium, quick-release, heavy duty steel bands!
Factory:


 
Current VR devices are typically charged in two ways, one with a built-in battery that can be filled with electricity for a while. But more of a direct use of the power cord to real-time charging, no built-in battery, cannot be used independently PS VR is belong to the latter, you need to use the charger and the power cord to the input power, the use of real-time.
At the same time, our charging trolleys support the centralized charging and synchronous data transmission of electronic devices such as VR. File transfer capabilities, also has provided the transmission speed and stability of choice, for small files, can choose a faster speed, for the large files, can choose high stability tranmission, to ensure the success of the transfer.
VR device charging carts Can do for different sizes of intelligent VR placement management and charge; It uses EVA soft material and provide close-fitting protection for the equipment; It can according to VR shape to do EVA lining, EVA color and VR dimension model all can be customized; Optional password locker, more secure for charging trolley; The charging carts is designed to keep safety structure in place, so that no matter how the cabinet is placed, it will not prevent the exhaust outlet from effectively avoiding the back of the charging cabinet against the environment (such as the wall).
And we can according to your VR shape to customized the shelf of shape. We can help to match with android cable for charging.
Sync VR charging carts has data synchronization function. The software can automatically detect connection charging devices, users can through the computer to effective grouping of devices, batch add to upload files, a key installation uninstall the APP, per devices without manual operation; The user can personalize the name of the devices through the software, and intuitively reflect all the devices status. And it has the capability of detecting the capacity of the equipment and adjusting the voltage, so as to control the restart and closing of all devices. Auto repair fault detection feature built-in file management software interface, within the tablet on image extension SD card built-in SD card files to download music system of file management, can be deleted or uploaded to the computer IOS only supports file transfer function.
Storage charging carts can charge and manage for different electronic devices. We can design the suitable storage charging cart according to the size and power parameters of your electronic equipment. Not only can you arrange and store lots of electronic equipment, but also can charge in the same time. Generally there are multiple charging interfaces: 10/20/30/40/52/60/65 units and so on, can be depended on the customer's need to customize and satisfy the different number of charging interfaces, like OEM, ODM. Universal charging solution can be used in any country. All of charging solution have multiple USB port and AC charging interface.
We have intelligent Storage Charging Cart. It can do intelligent disinfection, timing, control switch and synchronous data functions.
This intelligent function can be choose by your inquiry.
1.When electric equipment put in the charging cart, we can choose to disinfection for the equipment. It uses UV sterilizer to kill bacteria. Keep your health.
2.About charging time, you can set up with timer early, as long as press the open switch, the charging cart will automatically control and charge your equipment.
3.If you need to transfer data files to charging device, connecting to the data transmission port directly with your computer, and operate synchronous transmission function. This function is only with USB port charging cart.
Charging station this product is used for school education, library, hotel, office, factory, meeting room, family, shops, airports, data processing and government work scenario, these places are using a lot of tablets and laptops. Charging stations will work for their collective charge and management. Our products main sold to education place.

Security Charging Cart is equipped with LED light to display charging status, red light means charging, green light means full charging or not charging. And we have three point safety locker. Two with brake casters can make charging cart not move when you put well it on a place.
Our charging cart is made of 1.2 mm cold steel sheet material. It is really strong and can understand certain weight. The good quality can be seen.
VR charging cart have safety certification of UL, CE, ROHS,CCC, FCC and REACH, considering the safety and quality assurance. Design two side door to protect power area and curved edge surface to preventing user getting hurt and device. Can be fixed on the wall. Let customer use happy and at ease.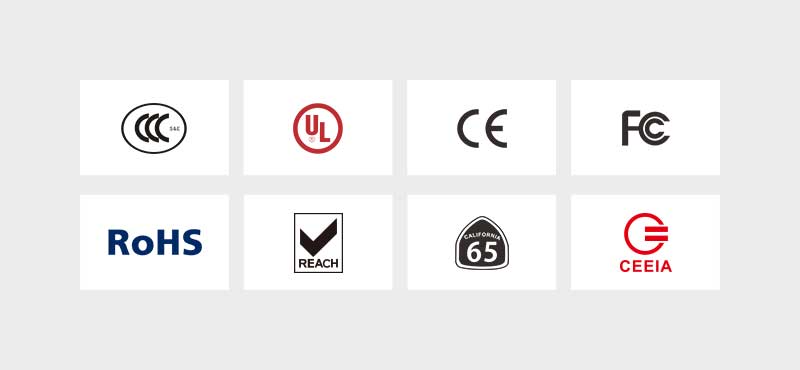 Product certification is complete, safe and reliable, good quality. Looking forward to you cooperation!
VR Device Charging Carts,Smart Charging Cart,VR Charging Cart,USB VR Device Charging Carts
Shenzhen Qipeng Maoye Electronic Co.,LTD , http://www.lotcharge.com